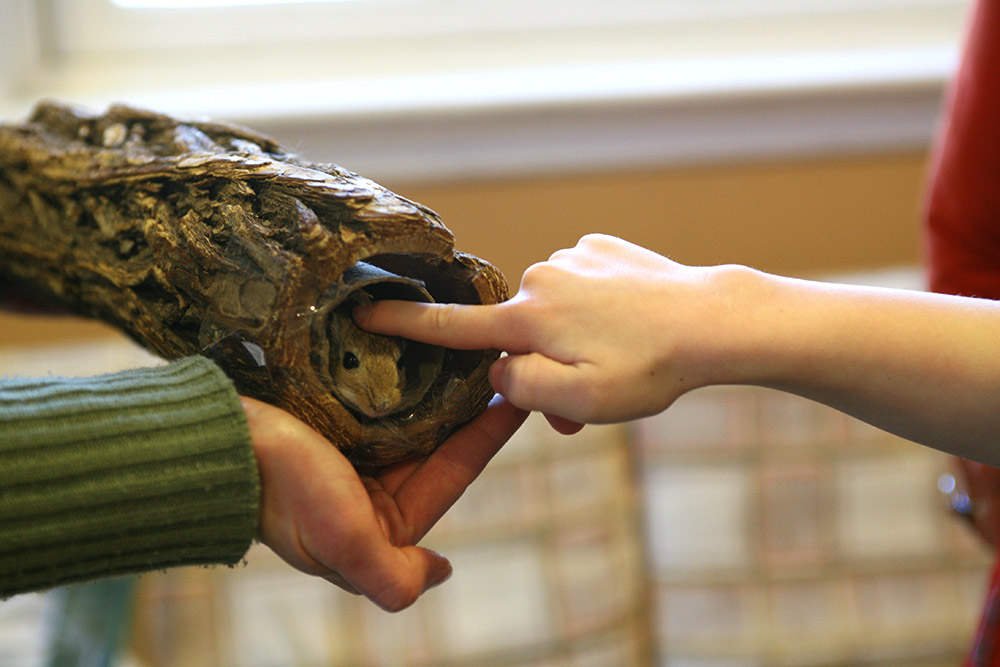 Using a unique methodology combining natural materials, animals and immersive activities, The Nature Connection provides interactive, individually designed programs for those with limited or no access to the outside world: youth at risk; elders; and people with disabilities. Through hands-on exploration of nature and animals, program participants begin to see and experience their worlds differently. As people develop curiosity and a sense of wonder and place, they:
become more engaged and respectful of others
discover (or rediscover) skills
feel less isolated
build confidence and self-esteem
slow down and live more in the moment
are more willing to take healthy risks and participate in other activities
Over the years, we have established solid relationships with our client sites. The Nature Connection provides programs, once or twice a month, usually with the same staff and volunteers to foster a sense of comfort and continuity. For each program we consider the needs and histories of the participants, developing a theme that provides opportunities for clients to see, smell, touch, and hear the natural world.
Program Design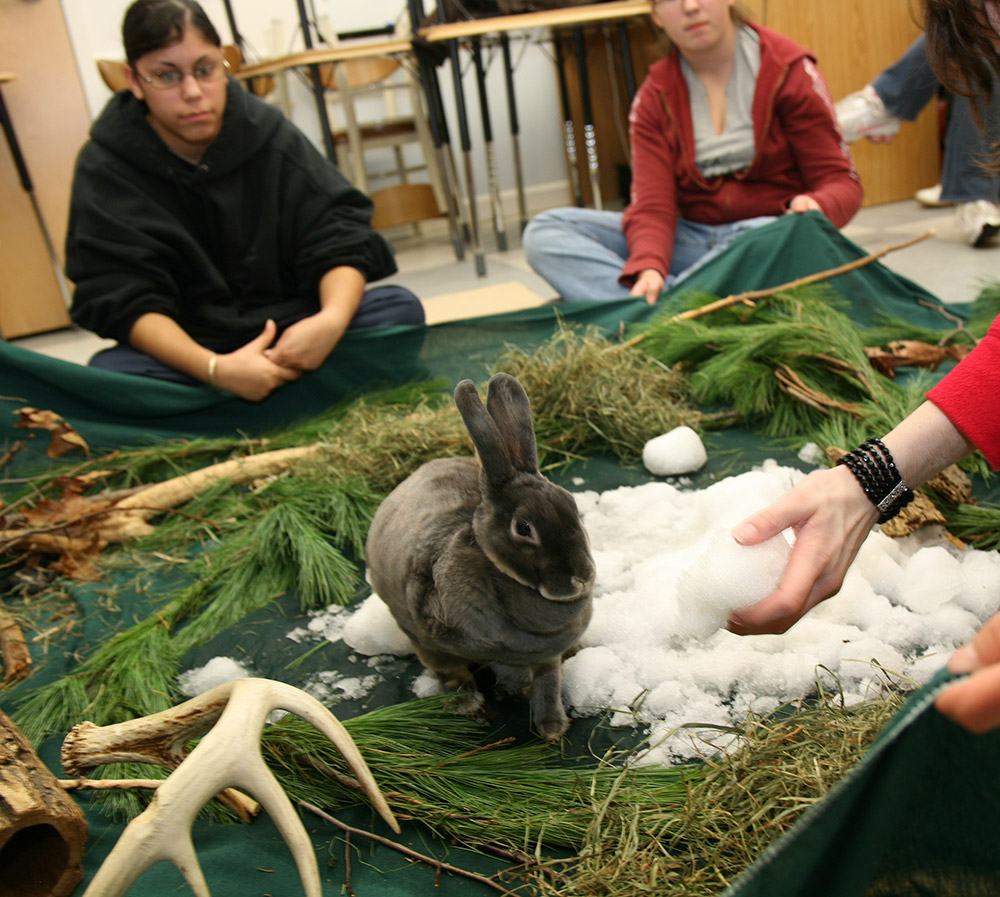 In designing a day's program, we start with the season. Next we choose an environment and add secondary themes, such as animal migration or seed distribution. We use natural materials like rocks, logs, grasses or shells to create an environment directly on the floor of the activity room. Participants may see a meadow in fall, a salt marsh during winter, or a forest's edge in spring. The animals we bring are incorporated into these environments, to evoke the animal's natural habitat. A rabbit, for example, is placed in a meadow, or a stone wall is assembled and individuals explore the life that surrounds it. Brought indoors, the meadow or the marsh or the forest's edge can gently transform the institutional setting with a sense of the wild.
During a program we might explore how seeds are blown away from the "mother" plant, or how a snowy winter requires an inward resting time for plants and animals, following the strenuous growth in spring and summer. A skittish hedgehog may bristle and hiss to warn people to stay away. Plant and animal natural history and defenses resemble human behavior and coping strategies. Ultimately, the changing seasons, and the lives of animals and plants quietly mirror the lives of the people we visit. Wordlessly, these parallels enliven our programs and the exploration of the natural world becomes an exploration of self.
Profound Impact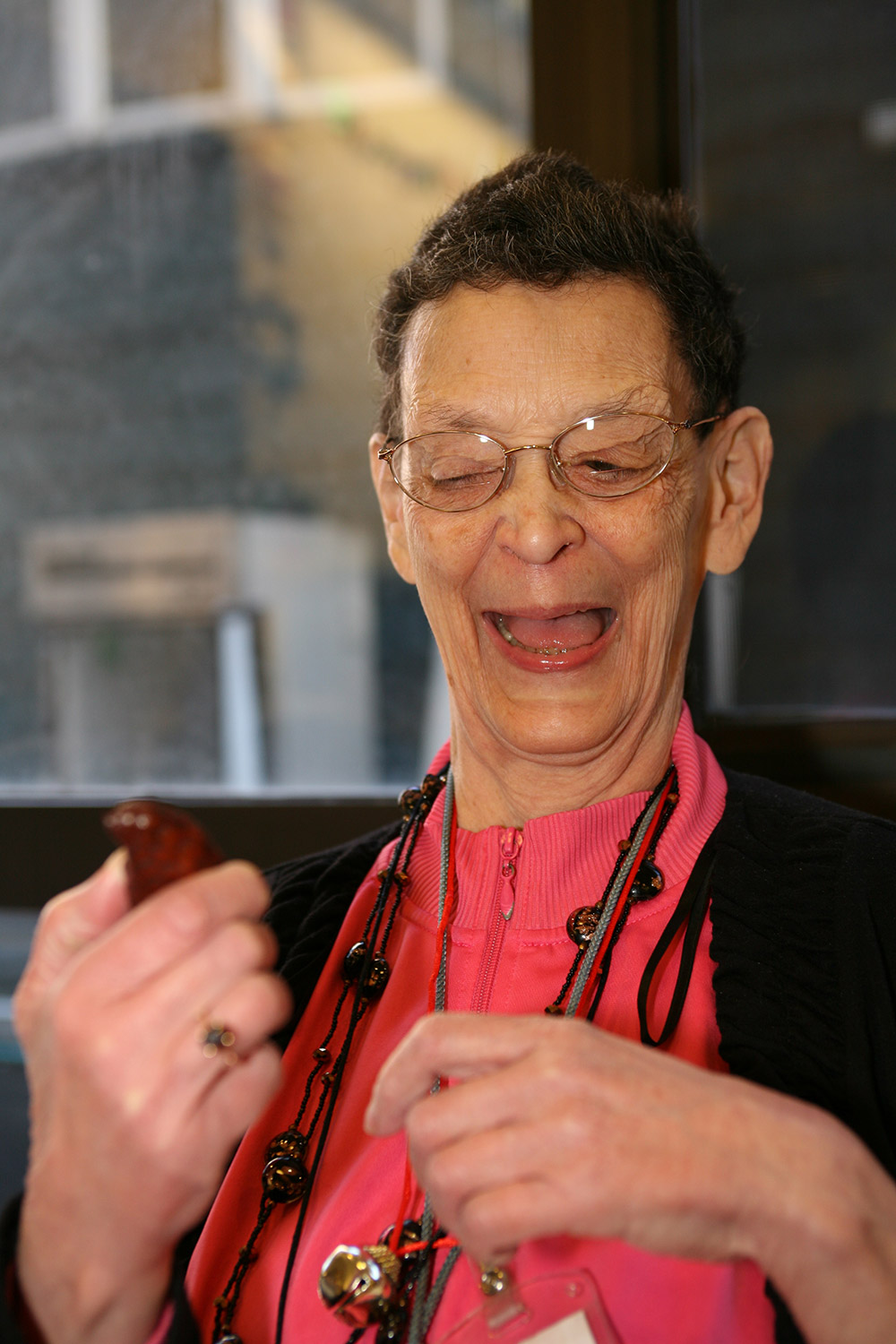 Our programs have made a profound impact on participants. Children who previously abused animals become active caretakers of animals and stewards of the environments at their schools. Others who felt unable to learn in a traditional manner, find the object-based exploration and interaction allows them to build confidence in their ability to reach out and grasp new concepts. Elders who had been isolated by difficulty communicating or through depression find nature to be stimulating and universal in its language, and share their interests and knowledge with others.
A testimony to the success of The Nature Connection programs are the enthusiastic requests from institutions and participants for return visits, year after year.